Hour of Power!
Maart 30, 2012 in Sonder kategorie
Moenie dat die Earth Hour fans jou mislei nie. Wees eerder dankbaar dat ons nie saans by 'n olielampie hoef te probeer lees nie – veral nie as die ou ogies nie meer so lekker in dowwe lig wil sien nie!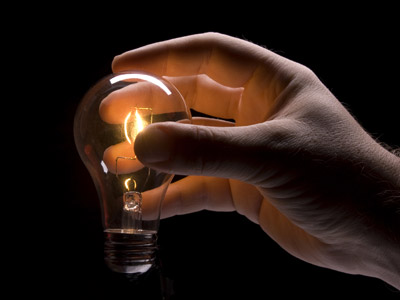 Saterdag, 8:30 tot 9:30 – Skakel elke lig in jou huis aan om die Hour of Power te vier!
Ek haal Jo Nova aan:
… Hello Earthians! It's time to say thank you to Edison, to Faraday and Maxwell, it's time to celebrate the Gift of Light.
Saturday night at 8.30 – 9.30pm this week is the Hour of Power
(Don't confuse this with the splinter group celebrations called Earth Hour, where people sit in the dark – so they can appreciate the glory of luminosity come 9.31).
The Glory! We are the lucky generation with light at the flick of a switch
In the hundred thousand years since homo sapiens came to be, people have fled bondage, wars, small-pox, dysentery, died from minor scratches, starved to death, been ravaged by lions, stricken by cholera, and survived the odd ninety thousand year stretches of hypothermic, abysmal ice age. We lived in the darkness for 99,900 years, cowering in corners, listening to drips, waiting for the sun.
There is only one type of Freedom – and all else is servitude, slavery or tyranny. …